Month: July 2021
By Joe Baker, CEO of Joe Baker & Co. and Tourism HR Canada Board Member
Originally published by SUSTAIN Magazine
If the first step in solving any problem is to recognize one exists, then the Canadian foodservice industry must first acknowledge that we have a workforce sustainability problem. And while this is a complex and nuanced problem; I do not believe it's insurmountable.
What will it take to make our workforce sustainable? We recognize the problem, take the time to understand the problem, embrace a willingness to address any underlying causes, and courageously take action towards a new future. You can count on this issue being a recurring discussion in the coming years—perhaps the issue of the current generation of foodservice industry leaders, and a turning point in our industry culture.
To unpack this complex problem, I will offer some insights into potential solutions. Not just from my perspective, but through data sources and a cross-section of experts who have experienced the last several years through a unique set of lenses that can help us see our way to the other side.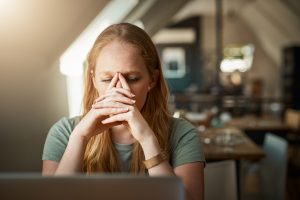 Is this a labour shortage?
Experts have identified a labour shortage within Canada's hospitality and tourism industry. Tourism HR Canada, a pan-Canadian organization with a mandate aimed at building Canada's tourism workforce, reported that as of 2019, the last full year of employment data collected before the COVID-19 pandemic, there were 1.9 million workers across all five segments of the tourism industry in Canada.
Foodservice accounted for a whopping 55 per cent of that workforce, meaning more than 1 million Canadians were working in restaurants and foodservice operations across the country.  That same year, Restaurants Canada reported foodservice generated $93 billion in sales. By all measures, Canada's foodservice industry was thriving and, in a business centred around people, its workforce was delivering results.
Financial sustainability fits centrally into this complex discussion. Embracing a sustainable business model means we need thriving economic activity and healthy businesses that contribute to the well-being of people, communities and our environments. I am not suggesting that any factor of sustainability is any more valuable than the other, but simply taking this moment to connect the drive towards the healthy and resilient economic impact of the foodservice industry to the other important elements. We need a robust foodservice industry so we can achieve our broader sustainability goals.
At the same time that Canada was experiencing a banner year for its foodservice industry-at-large, it was facing an acute and long-lasting skilled labour shortage. There simply were not enough skilled workers to fill the vacant jobs in this sector. This was not just an urban-centred issue. Rural communities across the country were facing the same challenge.
Foodservice businesses were generally experiencing positive revenue trends and yet struggling to find the talent to meet this demand. 2019 estimates ranged from 50,000 to 90,000 Canadian foodservice jobs without workers. And even in 2019, this labour shortage was not a new phenomenon, experts have been observing this trend for as long as 10 years.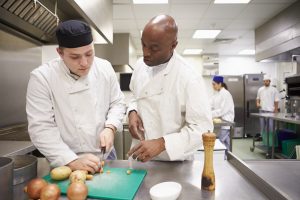 So, let's consult the experts. For such a multifaceted issue I wanted to draw together several unique perspectives in hopes we can identify the issues and create a roadmap forward.
William Murray, assistant professor of hospitality, food and tourism management at the University of Guelph, reports that "Pre-pandemic we were in a difficult spot. The industry was thriving but the number one issue for operators was labour. The data showed us that this was not new. Going back as far as 2010 and stretching as far forward as 2035, we were short by about 10 per cent as in we were only able to staff to about 90 per cent capacity."
This labour shortage was creating some interesting dynamics and conflicting conditions that were not the same for employees and employers. I spoke to Valerie Upfold, Partner at Profile Hospitality Group, a hospitality industry recruitment firm about what was happening in 2019, who offered: "Before the pandemic, this was an employee market. Frontline to managers and executives had their choice of employers. This was happening for about five years before the pandemic. There were more jobs than people. So, the labour shortage was good for candidates and difficult for employers. The most talented people in our industry were busy in their careers. They weren't looking for jobs. We were able to find talented people and move them into more progressive roles. It was great for the talented candidates. They really had their choice of employers. But it was difficult for the employers. They were using recruiters because it was so hard to find talent."
For talented workers, they had a fair amount of choice.  And for the employers, they were struggling to find talent. Some were able to use recruiters, but some were not.  Many years of a labour shortage started to cause a significant shift in the way some employers were thinking about their workers. "Because of the pressure of finding labour, instead of businesses looking for talent, they were forced to look for bodies. And people became commodities. If we break it down to a transactional supply and demand issue, if we see human resources as transactional, as an employer we also become a commodity. And we lose the people game.  Because if the employee believes they are a commodity they will go find an employer who meets their basic needs best instead of their aspirational needs the best," notes Murray.
One of the interesting sub-groups in this discussion is students. Or more appropriately, recent graduates of hospitality and food programs. You would think that a labour shortage would have caused an obvious and increased demand for newly graduated students as a source of talent. But this wasn't universally the case. While hard to draw conclusions based on individual college or university situations, the perspective of someone at the centre of the graduate-to-employer connection brings a high-level view of this issue. Nicole Gallace, founder of FoodGrads, an interactive job board for the foodservice and food processing industries shares her perspective. "Before the pandemic It was still difficult for recent graduates to find employment. Even though there was a labour shortage. I think that comes from a lack of HR practices. Since so many food businesses are small businesses, they don't have HR departments. Even though these employers needed workers and these graduates have the skills, it wasn't lining up. I always think the system is broken and I am still trying to figure it out. I've worked with a lot of employers who are very strict about hiring from the ground up. They are so afraid of hiring talented people who will leave. They would rather take them in with zero qualifications hoping they will stay. Or those who bring qualified people in and make them start at an entry-level which can be hard for motivation."
The pre-pandemic world from a workforce perspective was not a homogenous experience. It started to drive a wedge between employers and employees. Many employers struggled to find talent and were adopting practices that were not sustainable from a workforce perspective. And the experienced workforce was able to have a lot of choice and even make demands from employers. And at the same time, it remained difficult for a new generation of workforce to enter the industry either with a lack of experience and no formal education or even with a lack of experience and with formal education. All of these factors are important to understand as they were the foundation we were resting on before the COVID-19 pandemic.
What was driving people away from the workforce in the first place? 
I asked these three experts this very question and they shared some pretty unified answers.
"The perspective that this is just a numbers game about supply and demand is a little short-sighted. We had 17 million people in the workforce in 2019. Why couldn't we get them into the hospitality industry? We need to look at the barriers to entry. There are a number of factors that have been systemic in our industry for a long time. These included low wages, long hours, hard work that includes emotional labour," cites Murray.
"If employees have other options, which they do these days, then negative culture or long hours or low pay cannot sustain their focus. More and more these days, employees want to have flexible jobs and hours and even job locations. It's not always about salary but that is a significant factor. It is time to listen to what people are saying about what they need. And plan around that," says Gallace.
"Looking forward we need to address the basic things we have known for years. Pay is something that has to change. I know restaurants don't have much wiggle room, so I know it isn't easy. But maybe it's time to look at creative options like a four-day workweek," reflects Upfold. "A lot of it is the combination of pay, hours and the mindset of the hours. If pay is low and hours are long, employees feel even less valued. We really need to look at flexible schedules so we can keep talented people. Benefit plans are becoming more important."
Many research studies have been conducted and these factors play a significant role in keeping potential talent out of the foodservice workforce. Pay, benefits and access to career planning consistently float to the top of the list. But this does not tell the complete story. There is a human factor here. Let's not forget that this industry prides itself on being people-centred because our value proposition is largely centred around our teams delivering experiences to our customers and guests.
What happened to the workforce during the pandemic? 
We have seen businesses in our industry devastated by the pandemic. But in this people-centred industry, what have we observed about our people, and what has been out of focus?  William Murray has been watching the data and listening to the lived experience of restaurant and foodservice workers through his research. "Well over 500,000 people have left the tourism workforce. But they haven't necessarily left the broader workforce. They have just been forced to find different work because they had to once they were laid off. Now they are debating whether they should be coming back at all. The skills that hospitality workers have, allow them to succeed in other industries."
"In our industry, we preached the value of people. Sometimes we didn't treat them that way. When the pressures of the pandemic hit the industry, we had to lay off or terminate people. The people of our industry became collateral damage. Employees don't fault the businesses for having to make these decisions. But there is an underlying sense of bitterness for how they were treated. Long-term hospitality professionals who were trained to treat customers with care and compassion and empathy were not treated that way when the harsh reality of this pandemic set in for the businesses they were working in. Through no fault of their own or no fault of their employer."
"Foodservice establishments have never attracted talent by saying we are the best paying industry. They have attracted talent by saying 'We are different. We are exciting. We allow you to share all of those quality and service and people interaction social skills.' It's a dynamic industry. It's a fast-paced industry. And more people than not have described it as their family.  So, the breakdown last year wasn't necessarily just a breakdown of a job. It was a separation of family. And our industry needs to understand that we are the largest, smallest family in Canada. If you want people to come back, you need to welcome them back as family. And treat them as such in good times and in bad."
Val Upfold took a similar approach with her own business and witnessed employers' varying levels of focus on their people. "When the pandemic hit, most of our active competitions just stopped. Our strategy shifted to staying engaged with our employer clients and our candidates.  I called all of the candidates I [had] placed over the last couple of years. Because of my HR background, I knew it was important to maintain those relationships, even in difficult times."
"Good people practices really helped during the pandemic. Those businesses [that] already had good HR practices seemed to do better. They naturally engaged their employees even if they had to lay them all off. They were also the ones who most easily adapted their businesses. Employers who didn't focus on HR practices before the pandemic had a harder time through the pandemic. And they will have a hard time getting people back."
"One of the silver linings that came out of this pandemic is that HR issues became more important. If getting people engaged and feeling a part of a team is the outcome of this, that can be better for the industry."
The reality of the past 15 months is that the businesses of Canada's foodservice sector were one of the hardest-hit groups of businesses. They were doing everything they could to make it through a time that challenged their very existence. This is not to say that all or even most foodservice employers were particularly neglectful of their workforce. This is to say that the workforce's collective lived experience is already shaping the industry's recovery because the pandemic impacted their lives overwhelmingly.
Will the recovery have workforce winners and losers?
The people at the core of this industry have been forced to take an uncomfortable and premature look inward, outward and forward as they consider and revaluate their careers amidst this massive disruption, which has no doubt been exhausting.
"The pandemic has given people time away. They have taken the time to reflect on the industry they love. They have become more aware of what they loved and what they didn't. And there has been enough pause for people to stop and wonder if they want to come back.  Or if they want to pivot somewhere else," shares Murray.
"There is a level of uncertainty in the food and beverage industry right now. It is the most elastic of the hospitality industries, because of reopening and closing so many times over the last 15 months. That dynamic is dangerous to the employees. That uncertainty is pausing people from coming back. It's not that everyone isn't coming back. Just not enough."
Val Upfold shares a unique perspective. "Some people were worried that this pandemic would lead to a homogenous industry with fewer big brands. But I have seen the opposite. People have had time to think and plan. And I have seen so many people stay in the industry and do their own things. This can lead to even more industry diversity and that's a good thing."
What are solutions moving forward?
Murray believes "There are going to be employers and operators out there who are not going to have an employee problem. There are fantastic employers in our marketplace who will never face this issue because they are the employers of choice. And there are going to be employers out there who cannot find talent at all. And it's the employers in the middle who need the most help. And they need to raise the bar."
Andrea Nicholson is the chef and owner of Butchie's restaurant in Whitby, Ontario. "Finding people before the pandemic was difficult. Finding them now is even more difficult. I had eight interviews lined up one day this week and only one person even showed up. I have resorted to hiring people with the right attitude and no experience. But that means I have to put a lot of time and energy and even money into training. But at the same time, it gives me a chance to bring them into my team culture."
"I have been consistently disappointed by the lack of volume coming out of the local community colleges. So much so that I have decided to take matters into my own hand. My restaurant is a small business, and we do a lot of catering. I have acquired a 10,000 square foot space nearby where I will build a commissary kitchen that can also act as my own culinary school. That way I can expand my business and also own my talent pipeline from end to end."
Gallace reflects "Every industry has to evolve. Think about Uber or Airbnb. Maybe this is the time for the foodservice business to evolve its HR processes. The pandemic was terrible, but maybe it gets better now for the workforce. And that's nothing but a good thing."
Upfold's perspective is similar "Restaurants are saying more and more if we want to pay people more, we are going to need to charge more. Consumers just may have to pay more so the model can change. Like when we all used to get dressed up to go on an airplane because it was such a luxury. Maybe the same goes for restaurants. It becomes less frequent because it costs more to go out. Maybe the whole model needs to change."
Closing thoughts, reopening thoughts
Sometimes when you are looking at such a complex issue, the more perspectives you gain can provide the most profound insight. In this case, through the lens of research, William Murray has captured the essence of a hopeful and sustainable path forward for our workforce and our employers:
"My research is in workforce sustainability. Typically, sustainability research focuses on environmental and social. But in hospitality, if we do not have a sustainable workforce, we are [disadvantaged] in our ability to meet the needs of customers and to provide operators the passionate professionals they need to move their businesses forward."
"Where do we go from here?  We need to tell our love stories better. We need to get people to fall in love with the service industry again. But if you cannot pay people a living wage, you need to keep planning. Because without that living wage, there will be no sustainable workforce."
What else needs to be said?  Anything worth doing meaningfully in life is challenging. That's how we know it's meaningful.  Like all our great challenges, it can be a struggle along the way. And that's ok. We can be a work-in-progress. We do not need to aim for perfection. We are better served by aiming for vulnerability. From there we can rebuild. Towards a better future. Towards a different future.  Now is the time to think mindfully about how we can begin to bridge this gap.
ABOUT THE AUTHOR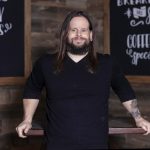 Joe Baker is a passionate leader within Canada's tourism, hospitality and education sectors and a vocal advocate for a resilient, inclusive, future-forward industry. He is CEO of Joe Baker & Co., a human capital consultancy focused on strengthening hospitality and tourism organizations and people. Baker was dean at Centennial College's School of Hospitality, Tourism and Culinary Arts where he led the most significant transformation in the school's over 50-year history, and he has held senior management roles at George Brown College's Centre for Hospitality and Culinary Arts. Before joining higher education, Baker worked in hotels and managed restaurants with brands including The Keg and Oliver & Bonacini. Baker serves on the board of directors at Tourism HR Canada, Tourism Industry Association of Ontario and previously at Ontario Tourism Education Corporation, and the editorial advisory board for SUSTAIN.
Tourism's revival and growth depends on the ability of tourism businesses to engage in community-led strategies. In many communities, tourism businesses are the main economic driver and a significant job creator. Tourism businesses often take on a leadership role in their community, helping harness resources to create a destination that is ready and willing to accept visitors.
Community partnerships are built on a few core principles or shared values:
Building trust and respect using methods that promote inclusivity
Committing to working on shared goals and promoting strategies that benefit the wellbeing of the community
Being accountable to the community, along with following trusted decision-making mechanisms
To help communities build a productive and lasting partnership, we share here Build Strategic Community Partnerships, one of many checklists available on TourismRecovery.ca, a free resource hub to support the reopening of the visitor economy.
Build Strategic Community Partnerships
Identify reasons and opportunities to engage the community or form partnerships, for example:
Shared tourism marketing strategies and messages
Shared services and use of resources
Need to coordinate shared worker plan
Coalition to advocate on behalf of industry to influence policy change or seek financial supports
Infrastructure plan to overcome limitations that impact visitor travel
Education, training, or employment services to help address staffing needs
Joint proposals to seek government funding
Identify potential community partners, such as:
Other businesses that rely on the visitor economy
Chambers of Commerce
Economic development agencies
Indigenous economic development groups
Education and training providers
Career development services
Social agencies (e.g., immigrant serving groups)
Meet potential partners and create a plan:
Confirm interest in establishing a partnership (formal or informal)
Clarify shared goals and objectives/purpose
Identify opportunities to work together and projected outcomes or impacts
Identify requirements, such as:

Necessary resources (e.g., money, time, skills)
Individuals to consult, where needed
Essential communication and reporting requirements

Establish a community engagement strategy that considers a range of stakeholder needs:

Inform: focus on communication to keep the community informed
Consult/involve: seek individuals to contribute to the planning or execution of the plan
Collaborate: look for ways to leverage other work or capacity
Empower: work with individuals who have specialized expertise to address issues and inform solutions or actions, such as Indigenous Elders, legal experts, financial advisors

Develop action plan
In larger community-led initiatives, consider:
Establishing a formal working committee/group to lead the community plan
Setting up an 'executive' committee to manage governance requirements and key administration requirements
Develop partnership agreements, considering:
Purpose
Governance/oversight requirements
Strategic goals
Services and resources
Funding/financing
Communications
Reporting requirements
Maintain partnership engagement:
Monitor and evaluate engagement strategy, including:

Effectiveness of communications efforts
Level and type of community represented in the strategy

Schedule regular reviews/meetings to review progress and challenges
Establish communication processes
Hold collaborative planning meetings as needed (e.g., weekly, monthly)
Download the Build Strategic Community Partnerships Checklist here
OTTAWA—July 6, 2021—Today, the Coalition of Hardest Hit Businesses (CHHB) is calling on the federal government to protect travel and tourism businesses and their employees in Canada, as the crucial Canada Emergency Wage Subsidy (CEWS) and Canada Emergency Rent Subsidy (CERS) programs wind down.
Since the beginning of the COVID-19 pandemic, businesses in the travel and tourism sector have been devastated by necessary public health restrictions, border closures, travel bans, and the loss of international and domestic travellers. The CEWS and CERS programs have been lifelines for these businesses that would otherwise have been forced to close. With these two key financial relief measures winding down as of July 4th, many CHHB members are facing a near-certain financial crisis that will hit especially hard in the fall and winter of this year.
"Our members need these programs to survive," said Beth Potter, President and CEO of the Tourism Industry Association of Canada. "Our most recent survey from June shows that nearly 60% of Canada's hardest hit businesses will not survive if CEWS and CERS are not extended. This, together with the increased uncertainty around the reopening of our international borders, the absence of major tourism events and conventions, and the slow return of business travel means we could see a potential collapse of our industry."
"Our industry was the first hit, the hardest hit, and will be the last to recover," said Susie Grynol, President and CEO of the Hotel Association of Canada. "We know that recovery for our businesses will be slower than other sectors; it will not happen with the flick of a switch. For our members who are directly tied to international and business travel, and major events and festivals that need much more lead time to plan, continued and tailored wage and fixed cost support will be needed for those that need it most to ensure we can get to the other side."
"The tourism industry employs thousands of Canadians," said Philip Mondor, President, Tourism HR Canada. "The wind down of these programs will mean many businesses will have to let staff go and millions of Canadians will be out of work."
If businesses in the hardest-hit sectors are allowed to fall victim to the unfortunate timing of CEWS and CERS withdrawal, staggered travel and tourism reopening, and Canadians' unavoidable urge to exit the country in cold months, we will see the loss of our vibrant tourism and travel industry, that was previously Canada's 5th largest sector in GDP contribution. This means that small communities will no longer be able to support tourism, major cities will no longer be able to compete for major meetings and conventions, festivals and cultural events, remote communities will be lacking in critical infrastructure for emergency services, and the livelihoods of more than two million people – mostly women, youth and immigrants – will be at risk. A few months of financial support will avoid years of economic and social disruption.
The Coalition underlined that Finance Canada has justified winding down the subsidies because they potentially provide a disincentive for businesses to reopen and rehire employees. While this could be true for businesses dependent on a domestic customer base, it is not true for businesses in the tourism, travel and accommodation sectors that are still under heavy restrictions and international visitors are prohibited from coming to Canada.
Lastly, the Canada Recovery Hiring Program (CRHP) is being boasted by the government as the program to replace the CEWS. However, it is inadequate for businesses that are not recovering. CRHP only provides funding to businesses to hire or rehire staff as business activity recovers. "Without continued tailored support for businesses that have been hardest hit, many tourism businesses across Canada will face difficult decisions on reopening, and won't be able to pay their bills to be around in 2022 ," said Potter.
-30-
Established in September 2020, the Coalition of the Hardest Hit Businesses is an industry-driven coalition that represents the hundreds of businesses in tourism, travel, arts and culture, events and festivals, motor coach, accommodations and hospitality, and Indigenous tourism experiences.
Media inquiries:
Sophie Normand
sophie@impactcanada.com
613-407-4294